Vizualizări: 5585
East Europe Foundation announces the vacancy for Program Assistant
Chisinau, 10 Ianuarie 2018
— EEF Strategy for 2017 - 2020 is funded by the Government of Sweden, the Swiss Agency for Development and Cooperation, the Ministry of Foreign Affairs of Denmark, the European Union, UN Women and other donors. Around 50% of EEF budget goes to re-granting (award of sub-grants to registered NGOs in Moldova).
Bellow you can access the Terms of References.
Position Summary
The Program Assistant works under the direct supervision of the East-Europe Foundation (EEF) Director of Programs to assist in implementing specific EEF operational projects, including sub-grant management.
Principal Duties and Responsibilities
• Follow the EEF policies and procedures in assisting the implementation of EEF programs and projects.
• Keep the record of current projects and project proposals in the GMSME electronic data base that are processed by the staff of the Foundation and to update it weekly;
• Register the incoming grant requests and to determine the ones that don't fall under the Foundation's priorities;
• Take minutes of Advisory Board, Experts Panel, Program staff meetings;
• Help in running the correspondence with the grantees and other organizations;
• Make the monthly list of grants;
• In consultation with Program Officers participate in pre-ward and site-visits events and report to program officers on findings and conclusions, fill in the respective forms;
• Provide administrative and logistic support to the Project Officer;
• Provide logistical support for all project training courses, seminars, workshops and other EEF donors funded activities;
• In consultation with the program officers, develop drafts of terms of references and other procurements documents, including elaboration of lists with potential services and goods providers using web and other resources;
• Provide other administrative and logistic support to the program staff.
Qualifications
Education: Bachelor degree in social, legal or other relevant sciences.
Experience: At least 1 year of relevant experience, or an equivalent combination of education and experience.
Technical skills: Excellent computer skills. Very good writing skills and experience using databases to produce records and reports. Excellent interpersonal and presentation skills, ability to communicate effectively with others. A team player with the ability to work in a fast-paced environment. Ability to take initiative and handle a variety of activities concurrently. Innovative and open-minded approach to all aspects of work and ability to challenge manager and colleagues in a constructive manner.
Languages: Fluency in written and spoken Romanian, Russian and English.
Application procedure:
Interested candidates must submit the following documents:
1. Motivation letter, including details of three reference persons;
2. Curriculum vitae of the applicant.
The application package shall be submitted via email to:
concurs@eef.md
with the text "Program Assistant" in the subject line, by 14 January 2018.
For additional information on the activities of the East Europe Foundation please visit the following web site: www.eef.md.
Only selected persons will be contacted. Incomplete applications will not be considered.
EEF provides equal employment opportunity to all employees and applicants regardless of race, colour, nationality, ethnic origin, language, religion or belief, marital status, pregnancy, sex, age, disability, opinion, political view or any other status.
---

---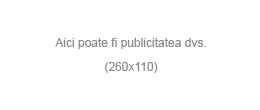 Resurse